Stock Show Pro is an online management tool designed to manage your show animals leading up to show time. Everything you typically track during show season on a white board, notebook, big chief tablet or maybe even a spreadsheet will be available on  your desktop or  your mobile device.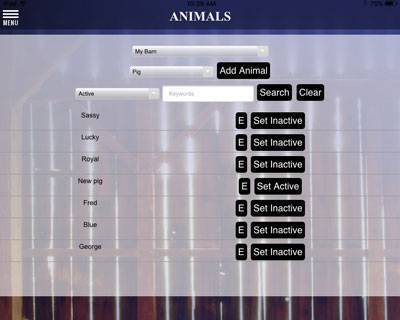 WITH STOCK SHOW PRO YOU CAN EASILY:
Monitor rate of weight gain and project the rate needed to meet target show weight.

Post and adjust feed and supplement rations to alert all feeders to changes.

Permanently record all animal demographics.

Review historical weight class breaks at your desired shows.

Easily shared with Ag Teachers, Parents or Breeders to help monitor and advise on feeding rations.