Stock Show Pro is an app designed to manage your show animals leading up to show time. Everything you typically track during show season on a white board, notebook, big chief tablet or maybe even a spread sheet will be available on an easy to use application on your mobile device.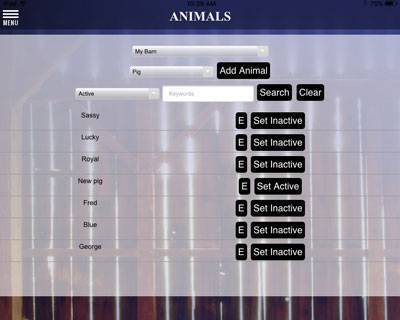 With the Stock Show Pro App you can easily:
Monitor rate of weight gain and project the rate needed to meet target show weight.
Post and adjust feed and supplement rations to alert all feeders to changes.
Permanently record all animal demographics.